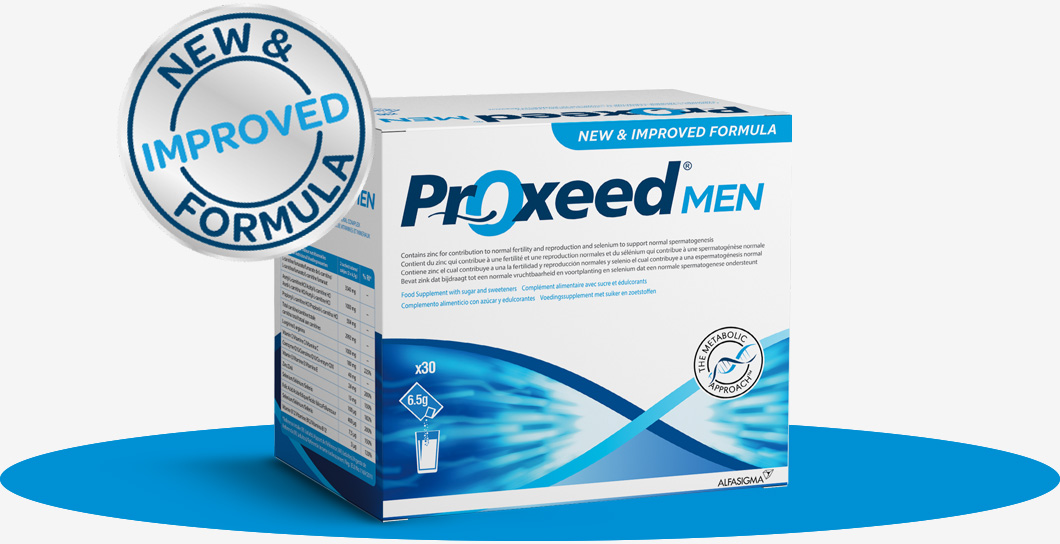 Recommended for all men who want to optimise their sperm health
Proxeed Men is a high-quality fertility supplement specifically designed to support healthy sperm development and maximise a man's chances of fathering a child.
Proxeed Men contains Tricar, a patented combination of energy producing carnitines, in addition to other high quality nutrients and antioxidants needed to support normal sperm function and fertility.
The ingredients in Proxeed Men have been shown to play a critical role in the development of sperm by supporting energy metabolism and blood flow while simultaneously protecting sperm from oxidative stress.